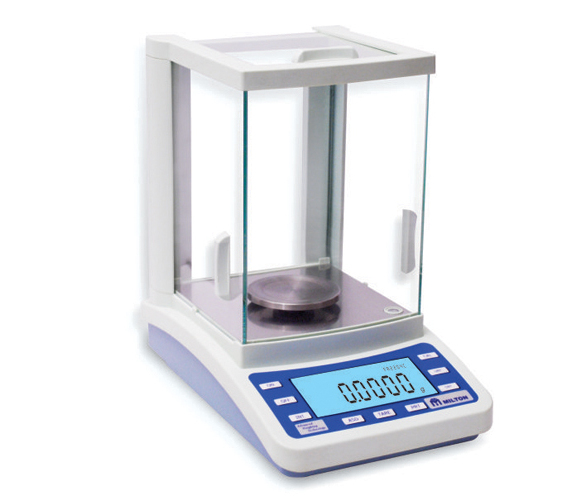 A & D brings to you the world's most user-friendly balances. Combining distinctive features of Super Hybrid Sensors (SHS), the best of magnetic force restoration and single point parallelogram load sensing technologies; it offers you the ultimate in response speed- JUST in between 1 – 2 SECOND! You can now ensure the accuracy of your balance with just one press of a key.
A&D designs are kept simple without comprising its quality or performance. It guarantees compact, precise, and reliable analytical balance for value-conscious user.
Analytical balances with high performances of up to 0.01 mg are incorporated with automatic self-calibration system and ergonomic design. It also includes an internal calibration system with internal mass that saves time and money. It makes calibration quicker and easier.
For internal calibration A&D has adopted a direct-driving method that utilizes air pressure for its power source. To minimize adverse external effects, analytical balances excellently adapts to the most suitable Environment Response Setting. Also, internal shock absorber protects the C-SHS from adverse effects of vertical and transverse overloading. Programmable or standard weighing units of measurement can be selected.
Vivid feature of precision balances enables it to automatically perform self-calibration when a change of ambient temperature increases/decreases the present temperature range. Protected from dust and spills; the balance stores up to 200 sets of weighing data.
The breeze break is easily removed using a unique clip system, allowing fast and meek cleaning and a convenient operating guide is located at the bottom of the balance.
One can output the data using numerical codes. The data can be outputted to A&D's AD-8121B printer or a computer, indicating date, time, Balance ID number and calibration weight. Standard RS-232C feature supports bi-directional communication with a PC or Printer.
For counting function, these balances recalculates the average unit weight each time samples are added to errors caused by variations in unit weight.
There are no reviews yet.