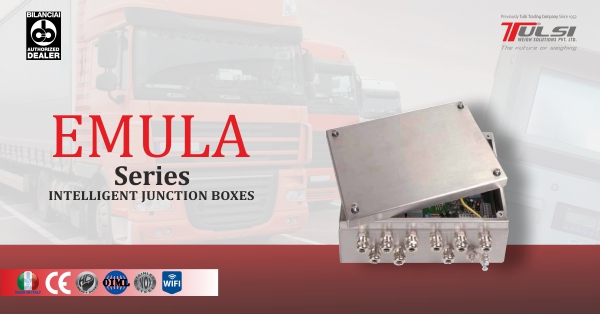 You cannot undermine the importance of an efficient weighing solution for your manufacturing and procurement demands. Weighbridges are the cornerstone of such solutions. The biggest challenge is  – No matter how efficiently you maintain, there is always challenge to have a manipulation free weighbridge.
There is a constant demand for manager/owners who try to have a manipulation-proof weighbridge.
Technologies have been a constantally to us in providing a solution to curb such mishaps. But sadly not always we can take the benefits. The primary reason being, the cost of change of current technology is an expensive affair.
For example – An analog signal in analog weighbridge is prone to manipulations. The solution is to convert the weighbridge to a digital one. A weighbridge can be converted to digital by replacing the analog load cells with digital ones. This would demand a huge investment from an organization.
Though digitization is also the answer to the ever-increasing demand for secure and efficient weighing operations the cost of implementation of the same is the biggest impediment.
Can there be a technology that can add efficiency to weighbridges and be cost-effective in totality?
Emula is such a product from the house of Bilanciai that can convert analog signals in weighbridge to digital and hence curb out manipulation.
When it comes to weighbridge solutions, Emula gives you the required breakthrough. An intelligent junction box that can convert your analog weighbridge to digital weighbridge is like the need of the hour. A data reliable instrument that can easily transmit data over long distances and identify each cell by an individual calibration and coefficient.
Let us look at the reasons behind calling Emula the perfect weighbridge solution.
The Calibration King – It allows rapid calibration during installation.

Solitary Diagnostics – Each individual cell is monitored allowing faults to be signaled immediately using the weighing terminal.

Remote Control –  The operation can be verified remotely allowing system calibration to be performed without on-site intervention.

A fraction of a cost – EMULA can be connected to a Di0de series terminal to obtain all the benefits of digital technology without having to change existing weighing cells.Thus giving you maximum benefit at minimal cost. This saves you the cost of new digital load-cells.
You can get in touch with us from the form here to know more about Emula. Else click the button below to our Bilanciai product page.
Emula is not here to replace load cell.
Load cells play a very important role in determining the performance of your weighbridge. Your choice of load cell guarantees optimum performance of your weighbridge.
Is your weighing accuracy being hampered due to the choice of load cell ?? Our next blog will tell you which load cell to choose and why.